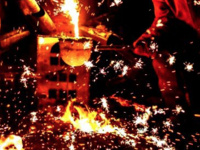 Open Studios | Valley Arts | RISD Careers
See firsthand this vibrant art and design scene in your backyard. Numerous studios and creative businesses have made their home in the Valley Arts District. Check them out at Nicholson File Mill, The Steelyard, The Wurks and Ajay Land among others. Learn how they've established their creative lives in Providence and consider how you can too. Stay for an hour or four hours! Shuttle service on the hour will be available between RISD Carr Haus and the district, throughout the event.

Mobile Users: Click the 'Website' link you see below and then click 'RSVP here!' when you arrive at the new website window.
Saturday, October 14, 2017 at 1:00pm to 5:00pm
TBD