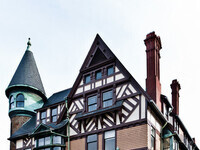 Sunday Night events in Carr House: Meet the Majors
Sunday Night Peer mentor events in Carr House for first year students!
Come to the Carr House Lounge to learn more about the following topics:
1/27-Meet the Majors, Part One: Glass, Sculpture, Ceramics, Furniture 8-9 p.m.
2/3-Meet the Majors, Part Two: Industrial Design, Architecture, Interior Architecture, Photography
2/10-No event due to Wintersession break
2/17- Meet the Majors, Part Three: Illustration, FAV, Graphic Design, Painting 8-9 p.m.
2/24-Meet the Majors, Part Four: Textiles, Apparel, Printmaking, Jewelry 8-9 p.m.
Each event will feature some wise upperclassmen, snacks, and the chance to enter a raffle for some giveaways. These events are to help first year students learn more about RISD, take full advantage of life at RISD, and get advice from student leaders.
The peer mentoring program is new and you can meet your mentors and find out more by visiting the website.
This program is brought to you by the Office of Student Affairs.
Sunday, February 24, 2013 at 8:00pm to 9:00pm
Carr House, lounge
210 Benefit Street, Providence, RI
Event Type

Departments

Website
Hashtag

Subscribe