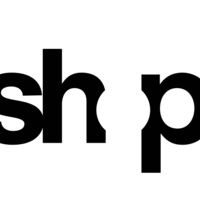 Lecture by SHoP Architects Principal Christopher Sharples, AIA
Christopher Sharples is a Founding Principal of SHoP Architects and SHoP Construction. Mr. Sharples holds a Bachelor of History and Bachelor of Fine Arts degrees from Dickinson College, and his Master of Architecture from Columbia University (1990) graduating with honors for excellence in design. Sharples is currently a processor at Cornell University, and has taught at Yale, Parsons School of Design, The City College, City University of New York, The Graduate School of Architecture, Planning and Preservation Columbia University, and at the University of Virginia as Shure Professor of Architecture. Mr. Sharples has also lectured internationally.
Located in New York City, SHoP Architects is an innovative design firm known for a process-driven approach to the design and construction of beautiful architecture around the globe. SHoP is led by seven Principals with a staff of over 170 talented designers, architects, engineers, planners and innovators. Since its foundation in 1996, the office has taken on critical cultural, institutional, and educational projects, such as the Barclays Center at Atlantic Yards in Brooklyn, NY, the East River Waterfront Esplanade and Master Plan in New York, NY, and the Botswana Innovation Hub in Gaborone, Botswana, as well as collaborated with clients such as Google and the Fashion Institute of Technology.
The educational and professional experience of SHoP's leadership encompasses architecture, fine arts, structural engineering, finance, and business management. The firm's varied backgrounds have informed many of its designs for public spaces within urban environments and its holistic approach to the delivery of world-class projects that maximize design possibilities within the budget.
SHoP was recently named one of Fast Company Magazine's Most Innovative Companies, and in the past year has received a number of prestigious awards, including the American Institute of Architects New York State Chapter's Firm of the Year Award, Architizer's Building of the Year Award for the Barclays Center at Atlantic Yards, and the Municipal Arts Society's MASterworks award for Best Neighborhood Catalyst, also for the Barclays Center. The firm has also been the recipient of National Design Awards for Architecture Design from the Smithsonian's Cooper Hewitt National Design Museum, the Chicago Athenaeum's American Architecture Awards, and numerous other design awards from the AIA's New York City and New York State chapters. The firm's work has been recognized with awards by publications such as Wired Magazine, Architecture Magazine, and Interior Design Magazine, among others.
SHoP's range of services includes planning, architecture, and interior design. SHoP works closely with its sister company, SC (SHoP Construction). Formed in 2007, SC extends the firm's knowledge base and capacity for construction management, BIM/VDC, sustainability engineering, as well as building envelope consulting.
Monday, April 21, 2014 at 6:30pm to 8:00pm
BEB (Bayard Ewing Building), 106
231 South Main Street, Providence, RI
Event Type

Departments
Cost

free

Subscribe