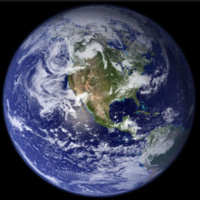 Career Program | Fulbright Information Session
Interested in a cross-cultural exchange experience in which you can promote mutual understanding between people of the US and people of other countries? The Fulbright US Student Program offers grants for individually designed, academic yearlong study/research projects in more than 140 countries. This remarkable opportunity is open to all disciplines and all kinds of creative projects. Rising juniors, seniors, graduate students and recent alumni who are also US citizens can apply through RISD. This information session will provide you with an overview of the program and the application process, along with motivation as you will hear from successful RISD applicants about their proposal development experience. Heather McLeod 16 IL, a current Fulbright will be calling in from Italy to say hello!
Mobile Users: Click the 'Website' link you see below and then click 'RSVP here!' when you arrive at the new website window.
Wednesday, February 28, 2018 at 6:30pm to 8:00pm
123 Dyer Street - RISD Career Center
Event Type

Departments

Website