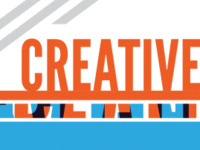 Ready, Set, FREELANCE!
Get ready for your crash course into the wild world of freelancing! Creative Relay co-founders and long-time freelancers Ed Shems 91 IL and Justin Perricone will be your guides as you navigate the potential pitfalls and rewards of a freelance creative professional.
READY, SET, FREELANCE!
A webinar featuring Creative Relay co-founders Ed Shems 91 IL & Justin Perricone
January 23, 2014
6:30 p.m. to 7:30 p.m. (Eastern)
Fees: $15 RISD Alumni & Friends,
$10 Young Alumni (2004-2013),
$0 RISD Students
Registration: http://www.cvent.com/d/j4q0x6/1Q
They'll cover everything from the first conversation, to signing a contract, to delivering concepts, to sending a final invoice and other steps that lead to a successful project and a happy client (which often means a returning client!) You'll also learn tips and suggestions for the first meeting, the basics of payments and revising contracts as work progresses and how to deal with difficult clients. You'll become more confident in treating your freelance work like a business and in your ability to work with clients while enjoying more success. Join us for this fast-paced, low-key, and off-the-cuff talk whether you're someone new to the game who needs to get up to speed or a more seasoned professional who wants a refresher.
After registering, you will receive a confirmation email containing information about joining the webinar via GoToMeeting. You MUST complete your registration at GoToMeeting to receive a video recording of the webinar.
About the speakers:
Ed Shems 91 IL is an award-winning graphic designer and freelance illustrator specializing in editorial illustrations, kid's books, character development and identity design. Ed is the former President of the Boston Graphic Artists Guild, co-creator of Creative Relay, and design advisory committee member The Design Industry Group of Massachusetts. You can find Ed's illustration and graphic design work at edfredned.com and his writing about the creative industries at creativerelay.com.
Justin Perricone is a graphic designer that specializes in identity development, print, layout, and web design. He is Adjunct Professor at The New England School of Art and Design at Suffolk University and co-founder of Creative Relay. He currently resides in Cambridge, MA. You can find his work at perriconedesign.com.
Thursday, January 23, 2014 at 6:30pm to 7:30pm
Online
Event Type

Departments

Website