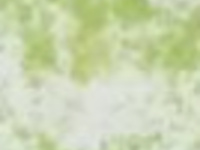 Student Exhibition | Heirlooms | Printmaking Department
Please join us for, Heirlooms, a group exhibition of work by Printmaking graduate students García Sinclair MFA 18 PR, Michelle Cummings CEC 11 and Nafis White MFA 18 PR. The show is inspired by antique linens, Victorian hair jewelry, the yellowed pages of a women's magazine from the 1800s and a generations-old tea set passed down through the decades. These mementos are reimagined and represented by each artist in a way that pays homage to the sacred articles while simultaneously giving them new life through the artists' chosen mediums of oil paint, printmaking, collage and sculpture. Heirlooms brings together the historical and personal by pairing antiques with new works generated in response to them. objects.
Refreshments will be served. All are welcome.
Gallery Hours:
10/12: 6–8 pm
10/13: 2–5 pm
10/14: 11 am–2 pm
10/15: 11 am–2 pm
10/16: 1–5 pm
10/17 Show Closes
Tuesday, October 17, 2017 to 8:00pm
Benson Hall Gallery, Ground Floor Gallery
235 Benefit Street, Providence, RI