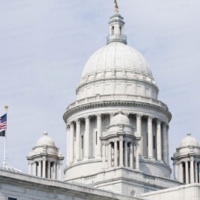 Government Workshop | Demystifying Democracy
Common Cause Rhode Island presents a series of workshops to help participants engage in state and local democracy. Are you curious about the workings of our government? Come and be informed, empowered and amused by a diverse group of experts in advocacy, journalism and government providing behind-the-scenes views of Rhode Island politics. This session, I'm Just a Bill (held for further study), will help you understand the legislative process in Rhode Island.
Free and open to the public. Please register in advance.
Saturday, January 20, 2018 at 10:30am to 12:00pm
Metcalf Auditorium, Chace Center/RISD Museum
Chace Center, 20 North Main Street, Providence, RI
Event Type

Website
Cost

Free and open to the public

Hashtag

Subscribe