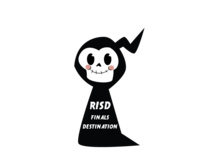 Finals Destination: Stress Yell and Pizza
A week of stress-busting events to get you through finals! Sponsored by CSI, Residence Life, ISE, Student Development and Counseling Services, and Student Affairs.
On Wednesday, December 5: Let it out! Stuff your face with pizza and then scream that stress away! Meet at Market Square at 8:30 p.m.
Wednesday, December 5, 2012 at 8:30pm to 9:30pm