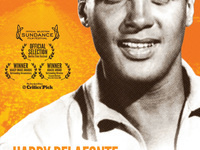 Film Screening – Sing Your Song
Sing Your Song is an up close look at one of the truly heroic cultural and political figures of the past 60 years. It takes us on a journey through Harry Belafonte's life, work and most of all, his conscience, as it inspires us all to action!
Free and open to the public.
For more Information contact the Center for Student Involvement for details - 401-709-6602 or CSI@risd.edu
CELEBRATION – SERVICE – LEARNING – INSPIRATION...Be a part of the community wide experience MLK 2013.
The 2013 MLK Celebration is a collaborative coordination between Intercultural Student Engagement, the Center for Student Involvement, Residence Life, and Community Service. It is sponsored by wide spread financial and in-kind support across the RISD campus community.
Sunday, January 20, 2013 at 7:00pm
Metcalf Auditorium, Chace Center/RISD Museum, Metcalf Auditorium
Chace Center, 20 North Main Street, Providence, RI
Event Type

Departments
Hashtag

Subscribe