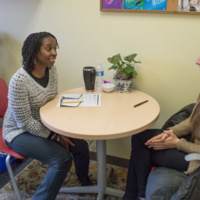 RISD Careers Event | Exploring Artist Residency Opportunities
Find out how residencies can provide you with time and space for your work. They can expand your resources including access to equipment, community, networks, and exhibition opportunities. Residencies are research and development labs for the arts with over 500 programs in the U.S and more than 1,500 internationally. Discover programs addressing social issues, the environment, and science as they bring together artists, designers and scholars from all disciplines. Find the one that is the right fit for you!

Mobile Users: Click the 'Website' link you see below and then click 'RSVP here!' when you arrive at the new website window.
Wednesday, November 15, 2017 at 6:30pm to 8:00pm
CIT 103