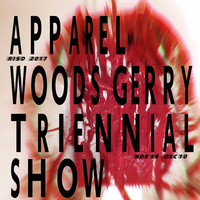 EXHIBITION | APPAREL DEPARTMENT
The exhibition is a window into the differing methods and
approaches with which, the students across the three years
engage. Fabric manipulations, construction and form are
explored as a means to deepen discovery and analysis of
the body's physical and stylistic expression. These material-
ized thoughts in process respond and react to gender, identity,
sexuality, sustainability and culture.
Each space displays a different aspect or approach to the
multilayered development, ranging from paper and cardboard
prototypes to muslins and process books. Fabric manipulations
inform structure and completed configurations of dress are
presented in 'The Shop.' This representation of a store is set up
as a more polished arrangement and addreses how fashion is
portrayed through a more commercial lens. A question can
therefore be asked, is it the level of craftsmanship and skill
that influences desirability and worth or the portrayal itself?
Sunday, December 10, 2017 at 2:00pm to 5:00pm
Woods-Gerry Gallery
62 Prospect Street, Providence, RI
Event Type

Departments

Website
Cost

Free

Hashtag

Subscribe