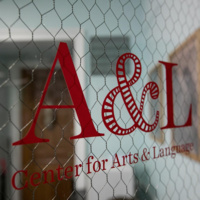 Dinner + Discussion | Publishing and Practice
Editing journals, writing essays on art and design, and experimenting with publishing as artistic practice, artists and designers are contributing to public discourse like never before. Come share your own experiences and hear from three RISD alumni working in and around publishing: Philadelphia-based author Andre Bradley MFA 15 PH, production manager Rachel Ossip BRDD 15 GD and London-based editor of the Journal for Artistic Research Phoebe Stubbs MFA GL 11. Bring your own publications to share.
RSVP by Monday, February 26, to jliese@risd.edu.
Thursday, March 1, 2018 at 6:30pm to 8:30pm
College Building, 521 (Old Library)
2 College Street, Providence, RI 02903