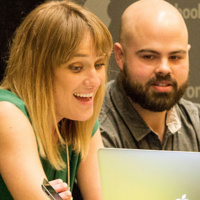 RISD Careers | Design Portfolio Review
Thank you for your interest in the Design Portfolio Review! This event is for juniors, seniors, 5th years and all grad students only. Portfolio Review timeslot sign-ups and the resume drop will be available on March 6 and 7. Please review these detailed instructions for more information about how to sign up.

To drop your resume to an organization: Click "View Employers." Find the organization you want to give your resume to and click their name. Click the "Drop Resume" button. You MUST select your resume, then click "Save."

If you have questions, please contact RISD Careers at risdcareers@risd.edu or 401 454-6614.
Thursday, March 14 at 12:00pm to 5:00pm
Rhode Island Convention Center 1 Sabin Street, Providence
Event Type

Departments
Subscribe