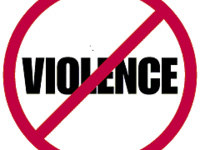 Change Through Non-Violence Workshop
Learn principles and strategies for nonviolent conflict reconciliation based on the philosophy of Dr. King. Facilitated by Paul Bueno de Mesquita, Center for Nonviolence and Peace Studies, University of RI.
For more information please call / email The Office of Intercultural Student Engagement at ise@risd.edu or 401-277-4957
CELEBRATION – SERVICE – LEARNING – INSPIRATION...Be a part of the community wide experience MLK 2013.
The 2013 MLK Celebration is a collaborative coordination between Intercultural Student Engagement, the Center for Student Involvement, Residence Life, and Community Service. It is sponsored by wide spread financial and in-kind support across the RISD campus community.
Thursday, January 24, 2013 at 6:00pm to 8:30pm
RISD, Tap Room Memorial Hall
Event Type

Departments
Hashtag

Subscribe