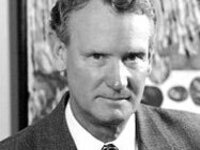 Sellie Bernstingle Lecture | Roger Mandle | RISD Museum
The annual Sellie Bernstingle lecture, named in honor of late RISD Museum Docent Sellie Bernstingle, will feature former RISD President (1993–2008) Roger Mandle. Now in its 16th year, this lecture provides the RISD community with opportunities to learn about and discuss major topics in the world of museums.
Roger Mandle is currently president and CEO of Roger Mandle Associates LLC, consulting with museums, universities and art colleges. He has taught art history and museum studies at Williams, Brown and RISD and is a widely published scholar on Dutch art and creator of numerous international exhibitions. He received his PhD from Case Western Reserve University, his MA from NYU and his undergraduate degree from Williams College. He has been awarded eight honorary degrees, including one from RISD.
Tuesday, October 17, 2017 at 11:00am to 12:00pm
Metcalf Auditorium, Chace Center/RISD Museum
Chace Center, 20 North Main Street, Providence, RI