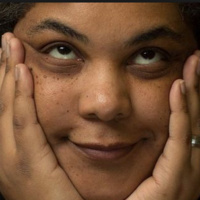 MLK Keynote | An Evening with Roxane Gay
Writing across a range of genres, Roxane Gay is an author and cultural critic whose reflective, no-holds-barred social criticism has brought her to the forefront of contemporary thought. Her collection of essays, Bad Feminist, is considered an essential exploration of modern feminism. National Public Radio named it one of the best books of the year and Salon declared the book "trailblazing." Her debut novel, An Untamed State, was long-listed for the Flaherty-Dunnan First Novel Prize. In 2017, Gay released her highly anticipated memoir, Hunger: A Memoir of (My) Body, as well as a collection of short stories titled Difficult Women.
An associate professor of English at Purdue University, Gay is also a contributing op-ed writer for The New York Times. She has served as co-editor of PANK magazine and formerly was the nonfiction editor at The Rumpus. Her work has appeared in McSweeney's, The Nation and many other publications. In writing the World of Wakanda series for Marvel Comics' Black Panther universe, Gay became the first black woman ever to write a comic for Marvel.
Reservations for Gay's talk are at full capacity, but you can listen live via Livestream.
Friday, March 2, 2018 at 7:00pm
RISD Auditorium
17 Canal Walk, Providence RI