The Office of Social Equity and Inclusion welcomes 2019 MLK Series Keynote speaker Cornel West, a professor, philosopher, author and activist. West is...
Wednesday, January 23, 2019 7:00pm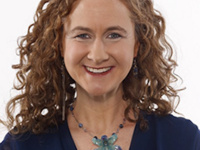 Join FirstWorks for a conversation with Heather Henson 95 IL, innovating contemporary puppeteer and daughter of puppetry legend Jim Henson. Creator of the...
Monday, January 28, 2019 6:30pm